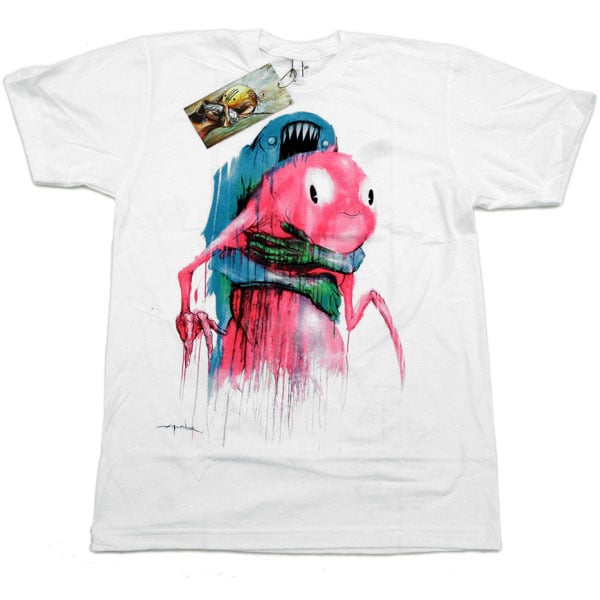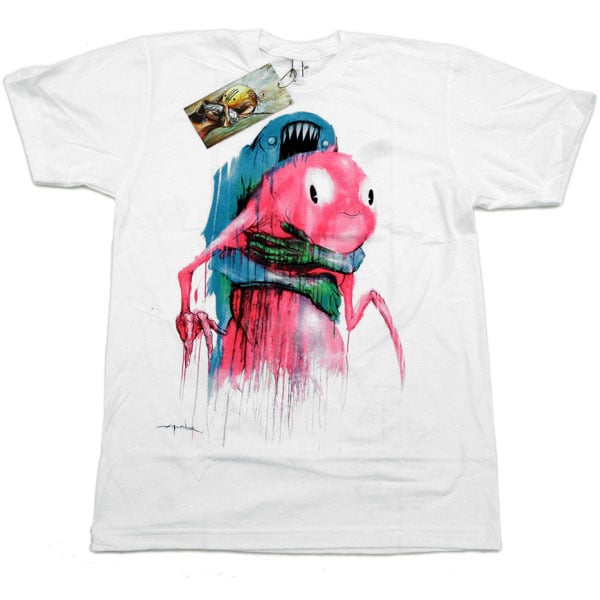 Backpack | by Alex Pardee | T Shirt
$28.00
Designed by Alex Pardee.
4 colors on White American Apparel Mens Tee.
Printed with Discharge process, that bleaches the fabric, so there is almost no feel to the print at all.
"After that weird tapeworm scare at all the South Carolina high schools, we were issued clear Jansports so the authorities and the narcs would be able to see if we were smuggling in any insects or knives, or insect- shaped knives into the junior high. Until then, I was able to discreetly hide all the photos of yoda that I had taped to all of my book cover. But after that…. I had to defend myself."